Services
BESPOKE NATURAL HAND DYEING for Fashion, Interiors, and Art.
Garment and small batch yardage applications possible.
Techniques include: Solid, Ombre, Shibori, Batik, Bundle Dyeing with
flowers, Rusting, hand painting and more.
NATURAL DYE DESIGN DEVELOPMENT PACKAGES
Carefully curated sampling, bespoke swatch books, designs
derived from client inspirations to full scale collection dyeing.
Research and Development of Dye techniques.
SUSTAINABLE DESIGN CONSULTATION
WORKSHOPS AND ONLINE CLASSES
See a full list of events here
FLORAL AND FOOD WASTE TRANSMUTATION SERVICES
Please email Cara and her team at info@caramariepiazza.com for all
inquiries regarding our service packages and sampling and rates.
Bridal Service
Immortalize your special day by transforming your
wedding bouquetsinto an heirloom piece to last a lifetime.
Send us your bouquet or wedding arrangements and we will imbue
a garment of your choice with patterns made from petals.
For more info, please email info@caramariepiazza.com.
Please email info@caramariepiazza.com
for our full price list and to order.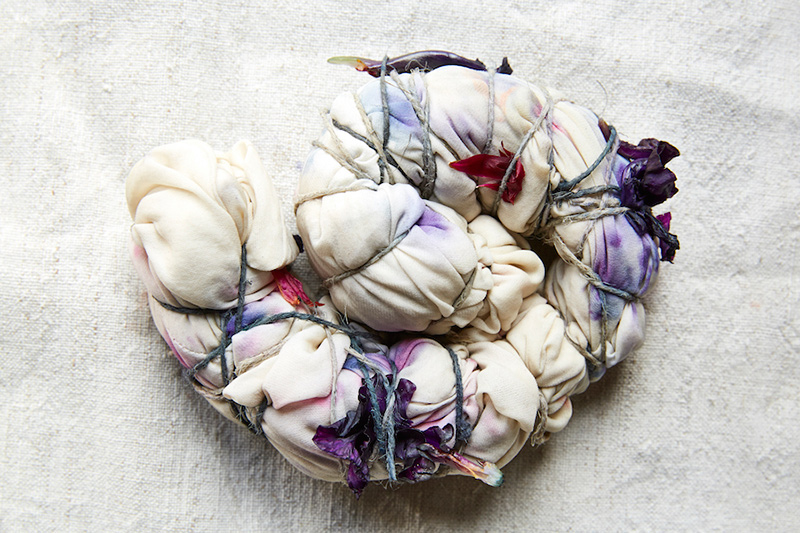 Why natural dyes?
The Synthetic dye industry is one of the top leaders in polluting our world's water. standard dyes use heavy metals to fix the color to the cloth and are NOT BIODEGRADABLE, and can take more then 300 years to fully disintegrate, thus destroying the eco systems and drinking water where synthetic dye houses are located.
natural dyes derived from plants, FOOD WASTE BY-PRODUCTS, AND ANIMAL BASED DYES ARE A SUSTAINABLE AND HOLISTIC WAY TO COLOR YOUR CLOTH. SLOW, CONSIDERED AND CONSCIOUS, NATURAL DYES CREATE A STORY, IMBUE HISTORY AND TRANSCEND HOMOGENOUS industry NORMS, BRINGing LIFE TO ALL FABRIC APPLICATIONS WHILE NOT POLLUTING OUR PLANET.